Camp Run'N'Fun Summer 2019
Fredericksburg Field House is hosting 14 weeks of summer camps guaranteed to have a positive impact on your child! Different themes, trips, and experiences will be offered each week. Our camp counselors guide your children through games, activities, arts, crafts, and field trips each week.
All trips are subject to cancellation and every attempt will be made to reschedule or replace the event planned. NO REFUNDS FOR CANCELLED FIELD TRIPS
Important documents and information: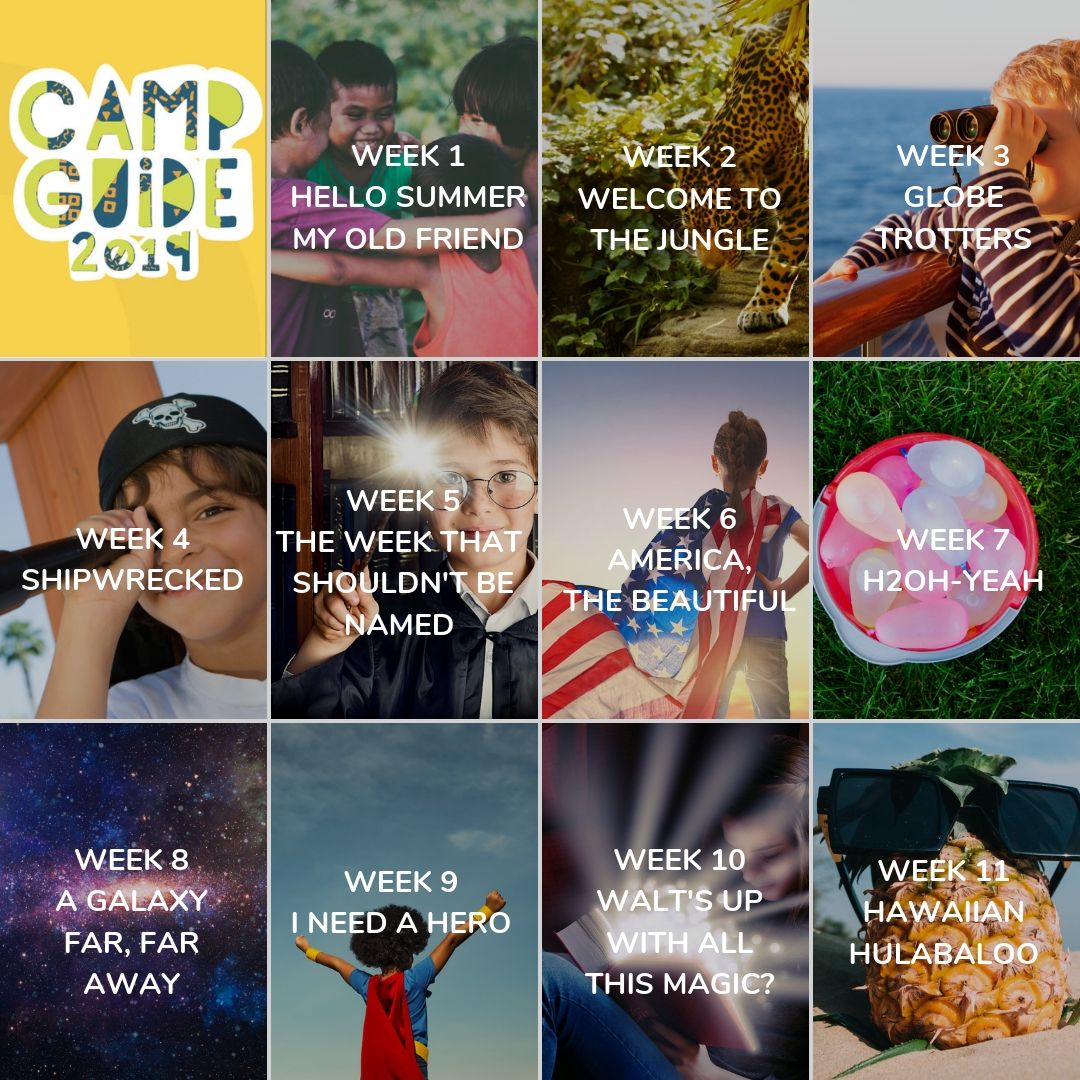 Registration Details
A non-refundable $50 deposit is due when you register for camp.
The remaining balance is due 2 weeks prior to each session. The deposit will be applied to the remaining balance.
An optional 5-day lunch package can be purchased for $30 plus tax
Summer Camp for children ages 3 – 5 $160/session (Potty trained required!)
Summer Camp for children ages 5 – 12 $210/session
A session is 1 week of camp
Registration requirements:
Camp Paperwork
Copy of Birth Certificate (or other form of ID)
Copy of Childs Physical (updated 2016)
Copy of Immunization Records
Medication Consent Form
Full payment due two weeks before camp
Per the Parent Information Form, a $30 fee will be accessed to your account if the full payment is not made two weeks prior to the start of camp.
Reminders
A photo ID is required to pick up a child
Camp hours are 8:00 AM to 5:00 PM
Early drop off (6:30AM – 8:00AM) $20.00 weekly and late pickup (5:00PM – 6:30PM) $20.00 weekly.  An additional $15.00 will be billed to you after every FIFTEEN minutes your child is not picked up.
Review the parent handbook (provided after registration)

Medicine must be checked in at the beginning of camp (including sunscreen)
Paperwork: due two weeks before camp
Register Now!
Click on the age group you'd like to register or give us call, 540-361-4717 and we will be happy to help
Is there an age requirement?
Yes.
Summer Camp for 3-5 years old (children must be potty trained in this group)
Summer Camp for 6-12 years old
What time are camps?
Monday – Friday 8:00 AM – 5:00 PM (No camp on May 27th or July 4th to observe holiday)
Extended Care AM hours are 6:30 AM – 8:00 AM
Extended Care PM hours are 5:00 PM – 6:30 PM.
A late pick up fee of $15 per child will be added for every 15 minutes after closing time

For example if you do not have PM Extended care and pick up at 5:30PM there will be a charge of $30 for a late pick up fee
Another example, if you have two children and pick up at 6:48PM, there will be a $60 late pick up fee.
What is needed to register?
Birth Certificate
Most recent school physical
Most updated vaccination records
What do you have planned for the summer?
Each week, we'll swim, go on a field trip, and hike at a local park (weather permitting)!
How much does one week cost?
Summer Camp for campers ages 3 – 5 is $160/week
Summer Camp for campers ages 6 – 12 is $210/week
What comes with the offered lunch?
Lunch is not provided! It is $30 plus tax for a week of lunches
Lunch is a main course, fruit/vegetable, one side, and milk/juice.
Concessions cards can be purchased for snacks as well.
Are snacks allowed?
Yes, snacks can be brought from home or purchased from concessions. There are two snack times each day.
When should I register?
Register today! Camp enrollment fills quickly, guarantee your spot by signing up early!
​
Can I register for more than one camp?
Yes! All campers are invited to enjoy all of the camps we offer!
How do I register?
See available camps by following the links above. You may also register in person or over the phone at (540) 361-4717.