Floor Hockey League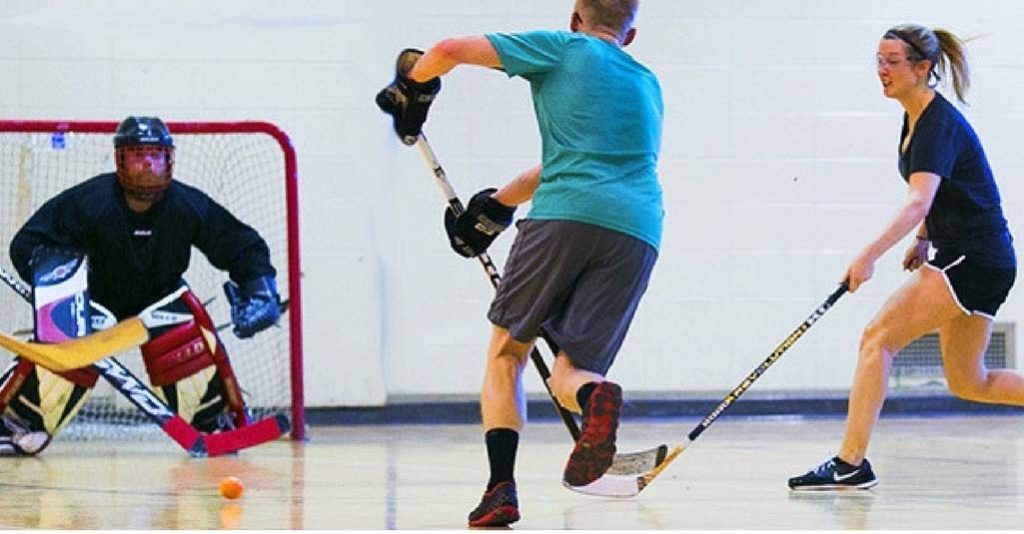 League Information
Our newest league: Co-ed Floor Hockey!
Games are played on our small hard court on Tuesday nights for our Fall league and Friday nights for our other seasons.
4 v 4 (Including GK)
(7) 45 minute games plus playoffs
GK's must wear helmet & padding! Court players- it is recommended that you wear gloves & leg guards.
Open for 9th graders – adults.
Registration Fee: $60
Late Registration Fee: $70
Sub Fee: $10
Check-In/Substitution: Prior to the start of each game, players will be required to show a picture ID and check-in with the field marshal. Players who are not rostered will have to register or pay the sub fee at the front desk. The sub fee is only valid for ONE game. If an individual would like to participate in an additional game, another sub fee must be paid. No substitutes will be allowed during post-season play.
If you have questions, please contact Dillon McHargue at LDelaney@FredFieldHouse.com / (540) 361-4717.
Season Information
Fall Season: August 7th – October 9th
Holiday Season: October 12th – December 14th
League Policies