Wednesday Men's Soccer League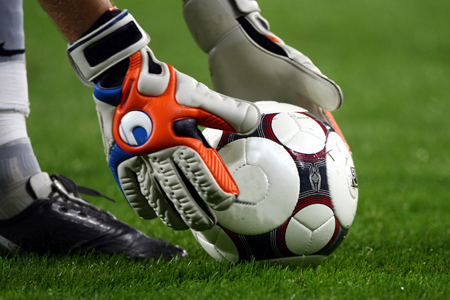 League Information
Stay in shape and have fun with this league for local adult soccer players!
– Games played on Wednesday (6:55pm-11:00pm)
– 7 game season + post-season play for top teams
– 50 minute games (two 25 minute halves)
– All games played on indoor turf fields
– 6v6 (Includes GK)
Division Information
A – More Competitive
B- Less Competitive
* At the end of each season, teams may be promoted or relegated; this will be at the discretion of the League Director. The League Director also reserves the right to split or combine divisions if needed. **
Length of Season
7 Games + 1 post season game
Registration Information
Early Registration Fee (Before May 9th): $70
Registration Fee (Before May 16th): $80
Late Registration Fee (After May 16th): $90
PLEASE NOTE:
When registering online, if you are not a member you will need to purchase your membership prior to registering for the league. Once your membership has been purchased you may register for the league.
Refund Policy
"Refunds will ONLY be issued in the event of a program cancellation"
Injury Policy
Two Options Available:
Transfer credit to another member (membership fee must be paid)
Account can be credited with remaining balance
Substitution Policy
$15 / game for players not registered on your roster. Sub fee only applies to one team per night. No subs allowed in the post-season.
League Policies
NEW League Policies:
We have improved the quality and value of our programs to provide the best experience possible. This ensures quality control, competitive balance, and liability coverage for the facility. Below are some of our new policies.
Individual Player Registration (free agent): Players looking for a team must register as an individual looking for a team, the Field House staff will assign themselves to a specific team if we have enough players to do so. We will contact already exsisting teams to see if they are looking for free agents.
Player to team registration: Each player is required to register to a team prior to the start of the season.
Check-In: Prior to the start of each league game, players will be required to show a picture ID and check-in with the field marshal. Players who are not rostered will have to register or pay the substitution fee at the front desk.
Substitution/Drop-In Policy: A substitute is allowed for any regular season league game. This is a great chance to bring out friends who would like to try out the league but do not want to pay the full registration fee, or players who are only in town for a night or two. The fee is $15 per game. No substitutes will be allowed during post-season play.