Free Women's Flag Football Clinic – November 11th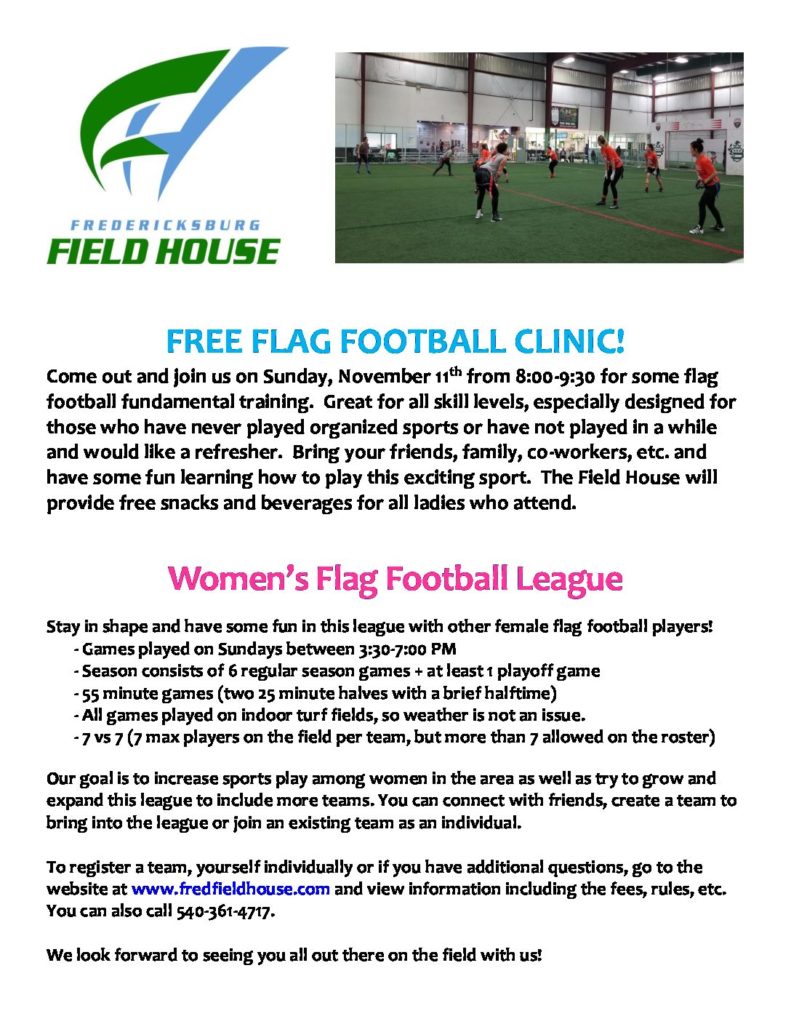 League Information
We are hosting another Free Women's Flag Football Clinic!
Run by experienced players to help teach the game, this opportunity is open to all skill levels! We encourage all women interested in playing women's flag football to come out and enhance their skills. We have grown the number of teams in the league each season since this clinic has started! Our Holiday Women's Flag League begins November 25th, so come out and learn the sport! Athletic gear is encouraged if you plan on attending and participating. We hope to see you there!
**Free Pizza and Beverages available for those who participate in the clinic**
Date:
Sunday, November 11th from 8:00pm-9:30pm.
Where:
Fredericksburg Field House on MWHC Field