Baker's Baseball – Ernie Baker

Private lessons for pitching/hitting

Summer Conditioning Camp

Personal Training

Lessons are T-W-TH- from 6-8pm Sat and Sun 10-12pm
About Ernie Baker

Ernie Baker has been coaching baseball for 24 years in the Virginia area. He is a former player with the St. Louis Cardinals with his highest level of play being AAA. Ernie was a professional scout for three different organizations:  St. Louis, Baltimore, and Kansas City.  In addition, teaching and coaching baseball, Ernie has a master's degree in educational leadership and is currently a physical education teacher in Stafford County.
Private Lessons
Ernie Baker currently offers private and group lessons at the Fredericksburg Field House. Private lessons are $60 per hour or $30 per half hour. Please contact Ernie directly for group rates. His email is: erniebaker31@yahoo.com
FOR MORE INFORMATION ON BAKER'S BASEBALL, PLEASE VISIT BAKERSBASEBALL.COM
The Complete Player – Chip Childress
Private lessons for pitching, batting, fielding, throwing


Throwing and Fielding Camp each Winter

Lessons are M-T-W-TH from 6-8pm Sat and Sun 10-3pm
About Chip Childress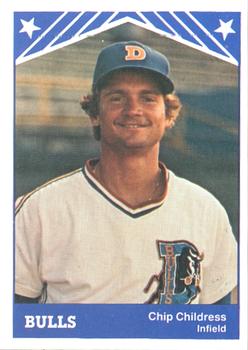 Chip Childress is a former professional baseball player with the Atlanta Braves organization. A former middle infielder made it all the way to the AAA Richmond Braves. Chip has been coaching and educating young baseball players for over 20 years since leaving professional baseball. Chip offers private lessons for pitching, batting, fielding and throwing at the Fredericksburg Field House Monday-Thursday from 4 to 8pm and Saturday-Sunday from 10-3pm.
Chip also runs a 4 week throwing and fielding training program each year prior to the start of spring. He will be running his 2019 program starting in February. The program will be each Wednesday in February from 6 – 8pm. For more information regarding private lessons and training please contact Chip Childress directly at: cconion@aol.com or 540-847-6768
Batting Cage Rental
The Fredericksburg Field House has a high quality batting cage with all necessary equipment to practice pitching and hitting. The cage can be rented for $35/hour depending on availability! To reserve the cage please call us at 540-361-4717.