Congrats, Youth Flag Season Champs!
Our Spring season of Youth Flag Football is right around the corner. The season kicks off starting Saturday, March 2nd. I want to take a second to recognize some people from the previous Youth Flag Season.
First, I want to extend our gratitude to the previous season Youth Flag Football Champions:
4/5 Champions – Bears
6/7 Champions – New Breed
8/9 Champions – Outlawz
10/11 Champions – Ghosts
12/13 Champions – PBA Raiders
Congratulations to those teams and thank you to all players and coaches for a great season and great sportsmanship. I hope this continues into our Spring season!
Secondly, I also want to thank all our volunteer coaches and parents who take time out of their busy schedules every week so that the kids can stay active, build friendships and play the game of flag football. Without the coaches and parents this league would not be possible. Our volunteer coaches do a tremendous job in teaching the players, not only football skills, but life skills as well. They teach values that reach beyond the football field. Parents, you are the reason the kids can play in our league. You adjust your schedules to provide transportation to practice and games each and every week. Thank you for the sacrifices you all have made to allow for the youth to stay active in the community!
Finally, don't forget to register for our Spring Youth Flag Football season. I want to continue to grow this league and without your support none of it would be possible. Registration is currently open for the upcoming season!
Yours in Sport,
Colby Bookman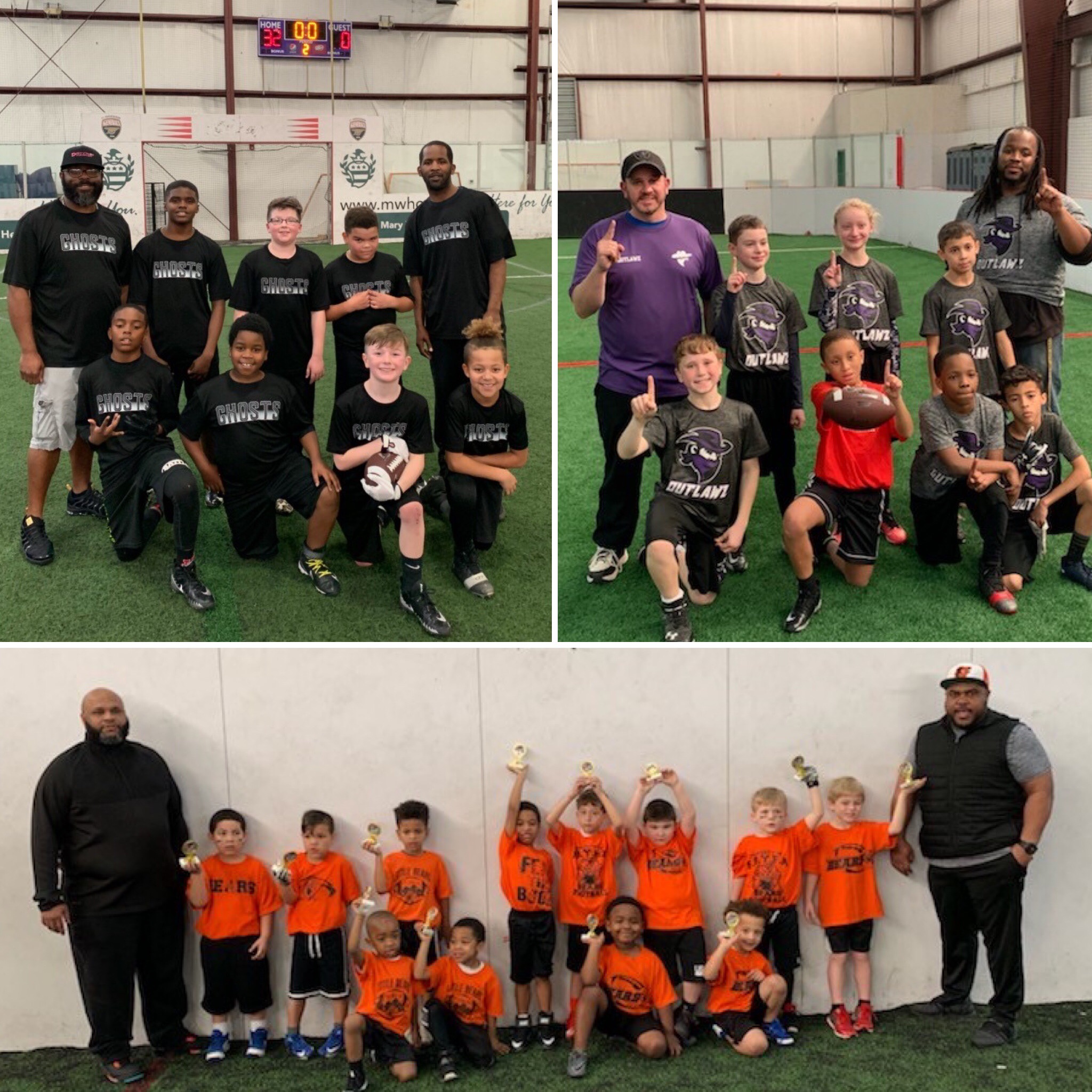 Meet Our New GM! 
Greetings and Happy New Year Field House Family!
I am thrilled to join the team at the Fredericksburg Field House in serving as the General Manager of the facility. My goal is to add value and ensure satisfaction in the wonderful programs and professional facilities that the Field House has to offer. I am a life-long native of the Fredericksburg area and a graduate of the University of Mary Washington with a Bachelor's degree in Business Leadership and Management. One of the many things I cherish about Fredericksburg is the diversity, warmth, and competitive spirit of the community. I feel that the same can be said for the Fredericksburg Field House! 
My professional experience includes more than 15 years of management, sales, and marketing expertise for both large corporations and small businesses. I am a proud wife and busy mother of two children, ages 11 and 8. When I'm not working, I enjoy staying active with my family, working out, coaching youth sports, and serving in the community.  
My commitment to the Field House comes from a love and passion for the community. Being present and engaged with our guests is my goal. I want you to know who I am and that I am here to assist you; feel free to stop by and say "hi!"
Kind regards,
Rebecca Knapp