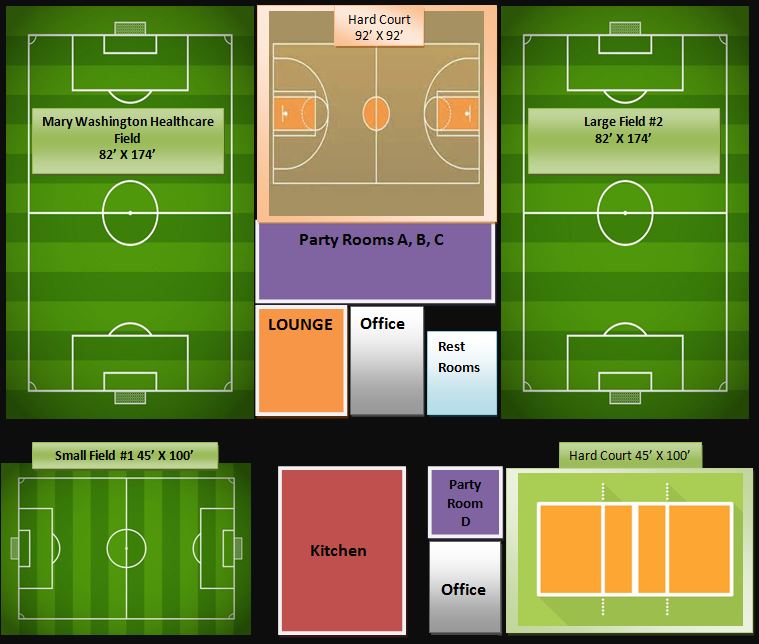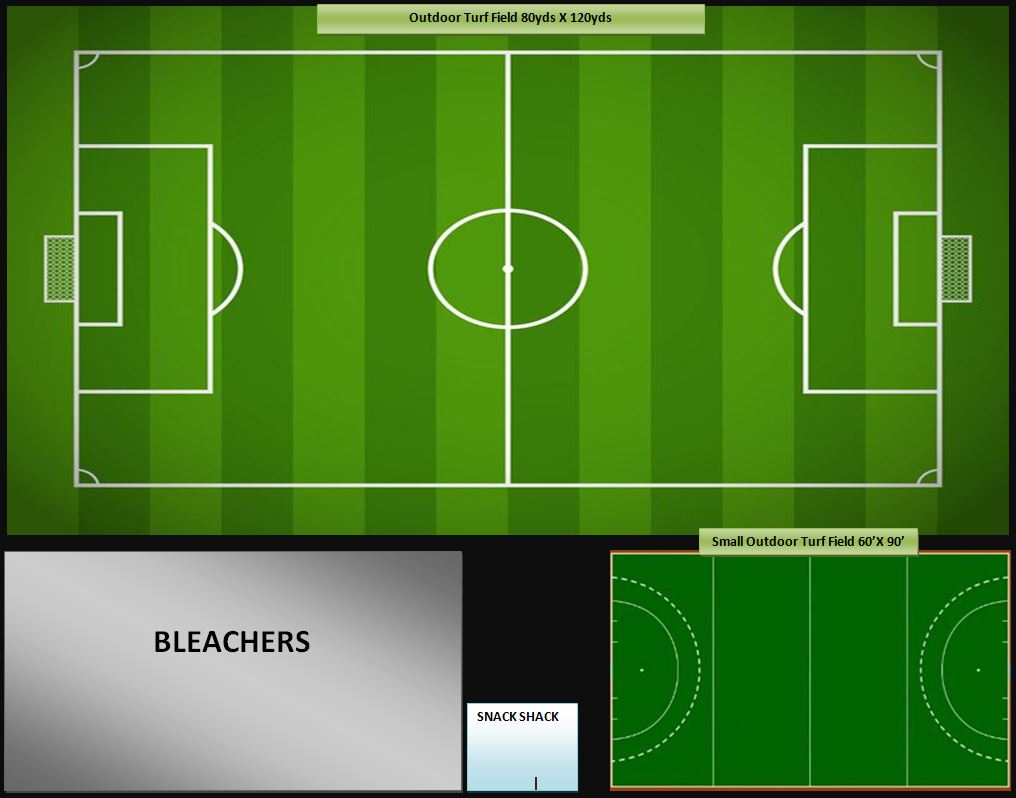 HARD COURTS
Our large hard court consists of one regulation full basketball court, two regulation volleyball courts, one regulation futsal court, and/or two smaller futsal courts.
Our small red court is perfect for one volleyball court. We are able to accommodate everyone from large groups to private lessons – just ask!
Large Court (basketball, two volleyball courts, or futsal)
One Volleyball/Futsal Court
Small Red Volleyball Court
INDOOR TURF
 Our large indoor turf fields are regulation size for indoor soccer, youth and adult flag football and perfect for pick-up games, travel teams or training. We also can accommodate field hockey and lacrosse! If the full size is too big, we also offer half field rentals, perfect for youth practice or a smaller group. Additionally, we have a small turf field that is perfect for intimate groups to play soccer, flag football or training. 
OUTDOOR TURF FIELD
Our huge 80yd X 120yd synthetic turf field that is perfect for regulation soccer, tackle football, field hockey and lacrosse games. The field also can be split in two to allow for two rec/youth size soccer, flag football or a variety of other sporting options! In addition to being lined for games, it is perfect for boys & girls practices, training sessions and camps. Worried about the dark? We've got you covered with our full lighting system so you can play under the lights just like the big leagues! We also have bleachers, a separate entrance for spectators and quick access to restrooms and concessions.
BATTING/PITCHING CAGE
Our batting cage is perfect for baseball or softball (pitching and hitting) to include a pitching mound, safety nets for pitchers and two home plates with strike zones. All safely enclosed in netting and perfect for teams, small groups or individual training.
DROP-IN
Subject to availability of fields/courts.
$10/Person
ROOM RENTAL
We have two party/multipurpose rooms for coaching sessions, home school/private groups, or team parties.
YOUTH LEAGUE PRACTICES
All youth practices are only booked a max of 7 days in advance.
Outdoor Turf Field (half)